The highly anticipated Ethereum-based "stock" exchange, DX, launched this week! Despite the vast enthusiasm for the project, problems were immediately discovered regarding the company's...
There are many regions of the world that are interested in attracting blockchain startups in order to revitalize their local economies. For example, the...
Twitter and Square founder Jack Dorsey has always been bullish in his Bitcoin views. So it's no surprise that his payments startup Square is...
After a week of fighting back against a rising tide, the cryptocurrency market finally appears to be giving in to selling pressure. After reaching...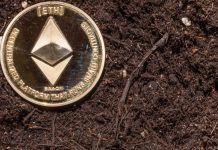 Following Bitcoin's rally in recent weeks, there has been a tremendous upward momentum for major cryptocurrencies such as Ethereum that have gained significantly from...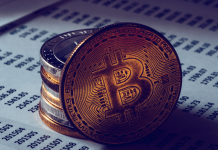 Bitcoin enthusiast and crypto fund manager Brian Kelly has told CNBC that Bitcoin price could rise further in the coming months. His prediction isn't unfounded;...
The Ethereum foundation has published its 2019 Spring Update outlining plans and developments for the blockchain in the second quarter of this year. The...
The United States Securities Exchange Commission has postponed its decision regarding VanEck Bitcoin ETF proposal for 90 days moving the deadline to August 19th,...